Create¶
Create is where you author test steps, cases, and plans.
Step¶
The basic building block of a test case is the step. A step has parameters that define the interaction between the remote Agent, Automated Test Equipment, and Device Under Test.
This document section categorizes the parameters of a step into Meta Data, Supervisory, Remote Control, and Remote Query. These categories are for clear documentation and do not appear in Knilb.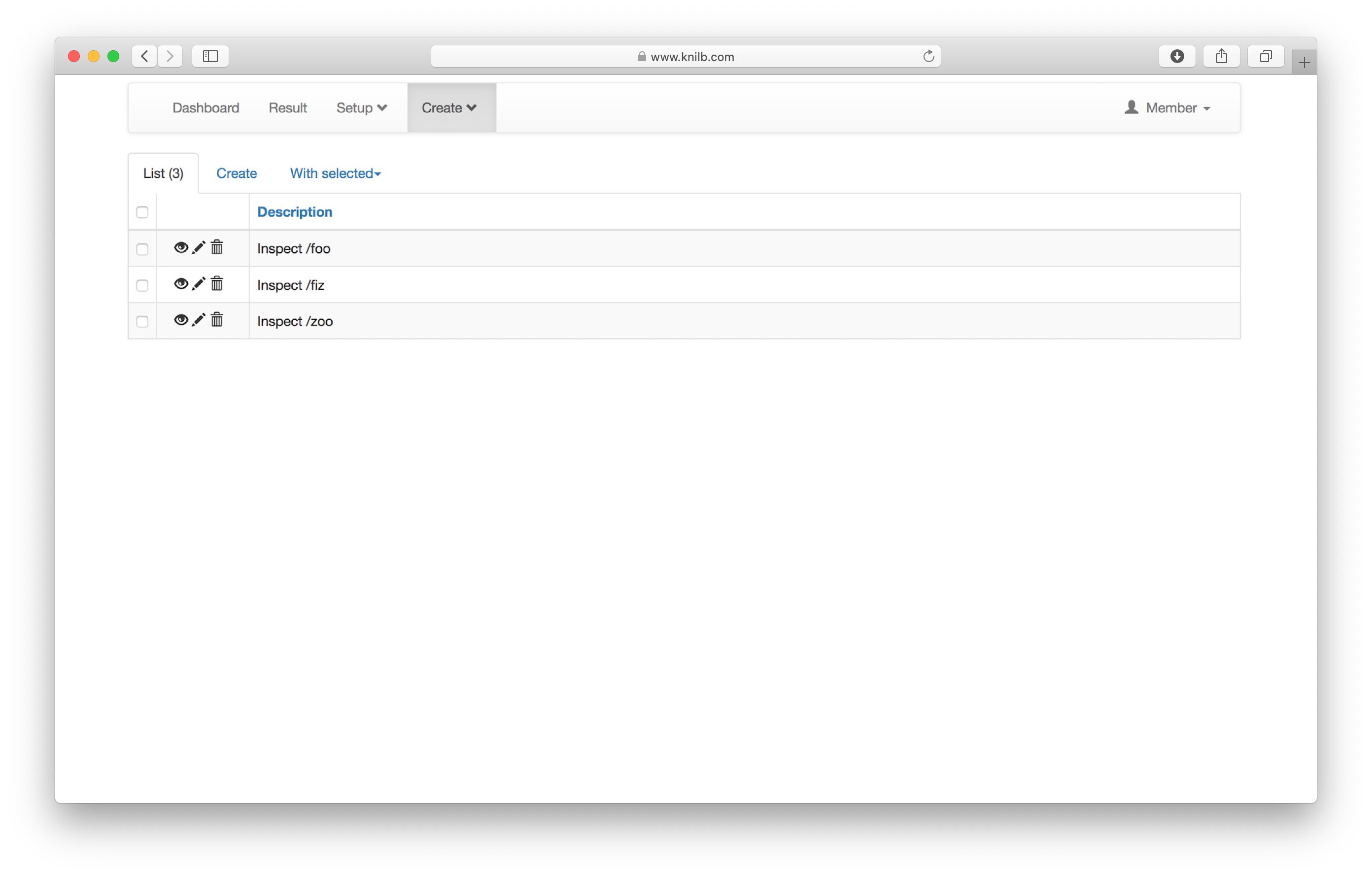 Case¶
The basic building block of a test plan. A case is a ordered sequence of test steps.
Create a Case¶
Click Add Step to add a step to the Case, then select a test step from the dropdown menu.
Steps are exectued in ordered sequence they appear, from left to right. A step may be added multiple times to a Case.
Delete a step by clicking on the X icon. Reordering the steps requires deleting and adding steps.
Tip
A well-written description is helpful to discern between similar test cases.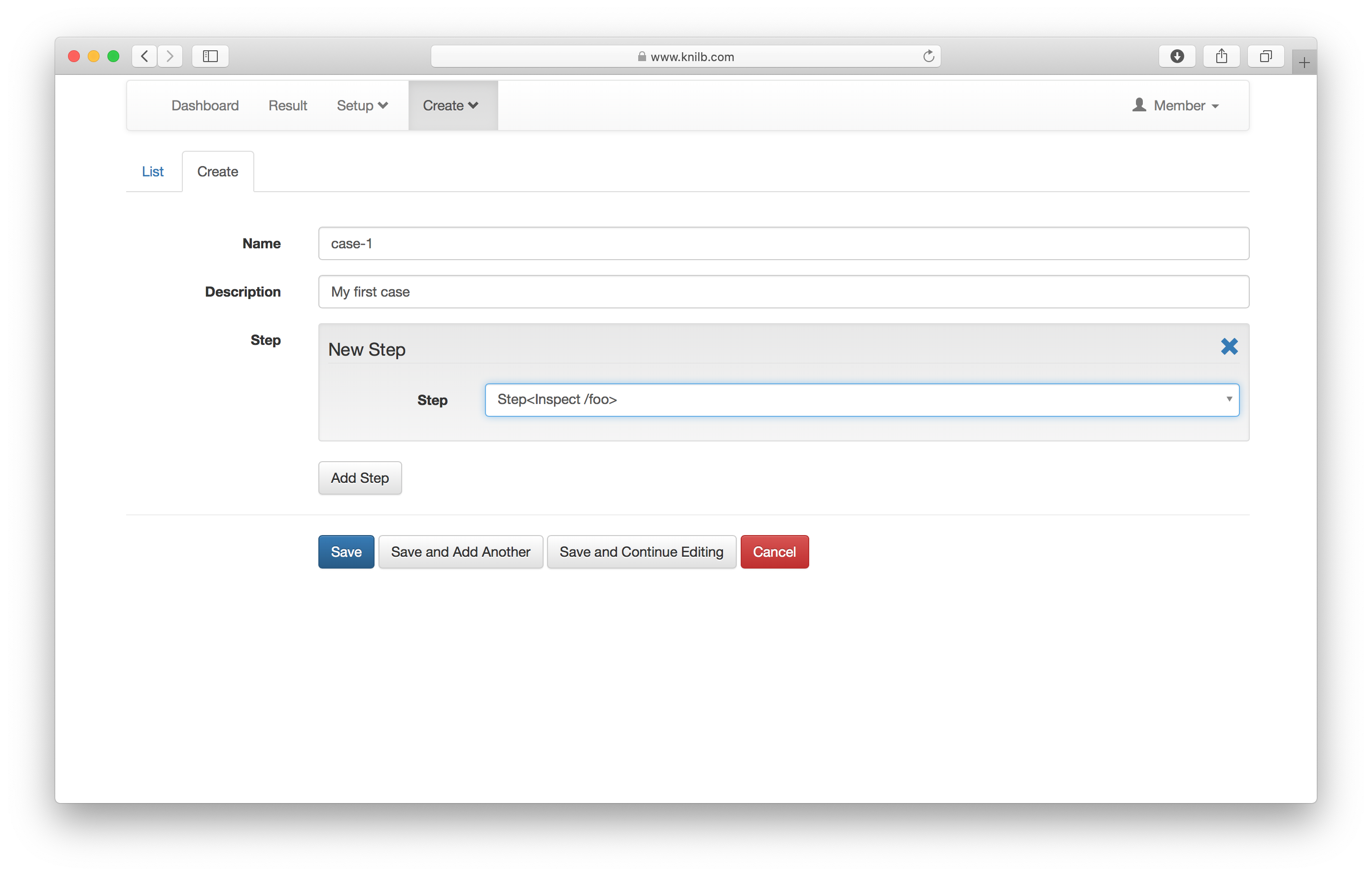 View Details¶
Click on the eyeball icon to view details.
You may notice a Case can be added to many Plans.
Plan¶
A compilation of test cases that define the automated test execution of the Agent.
An Agent may execute the test cases in any order.